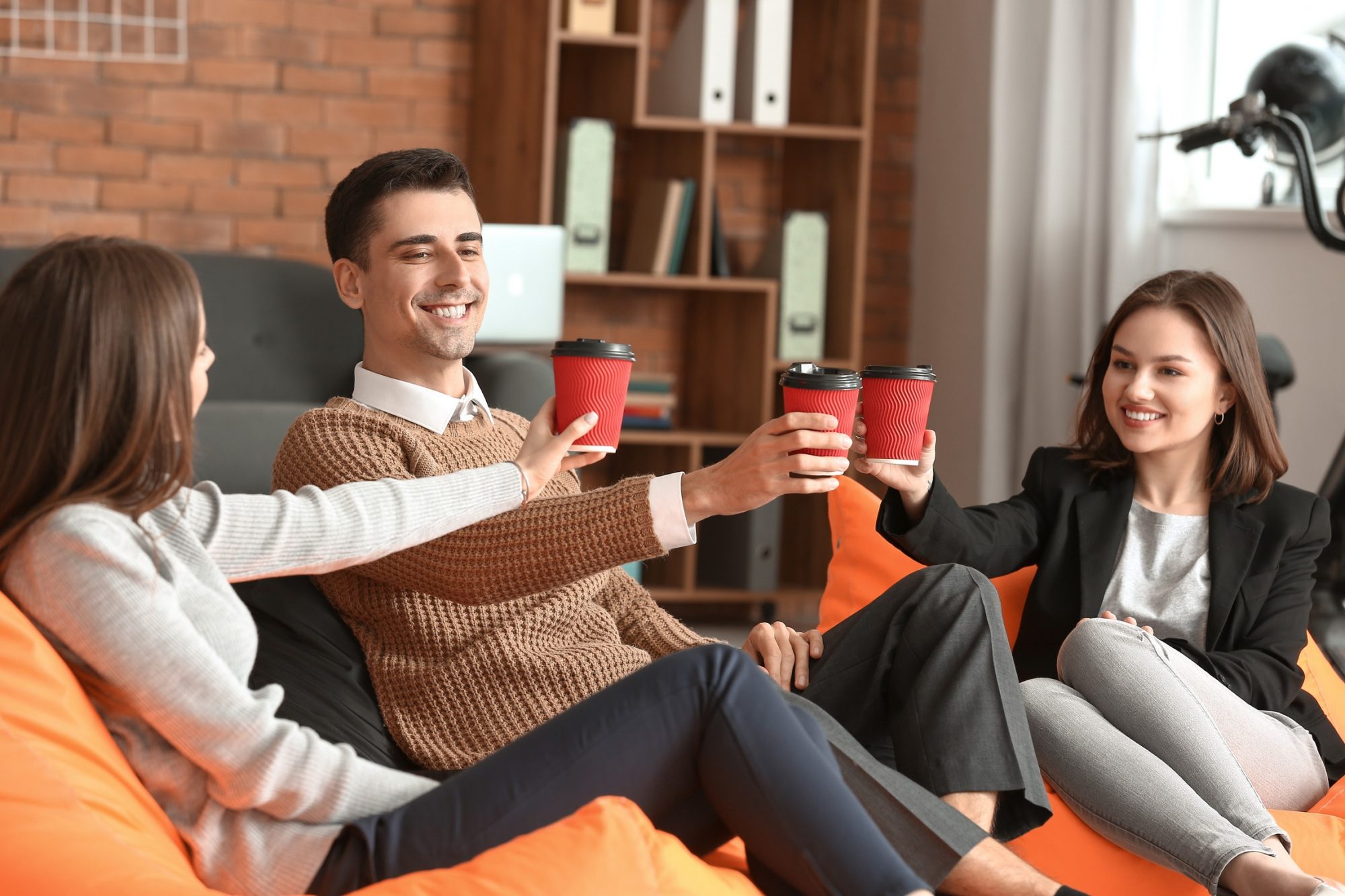 17 Mar

Easy and Affordable New York City Break Room Upgrades to Boost Morale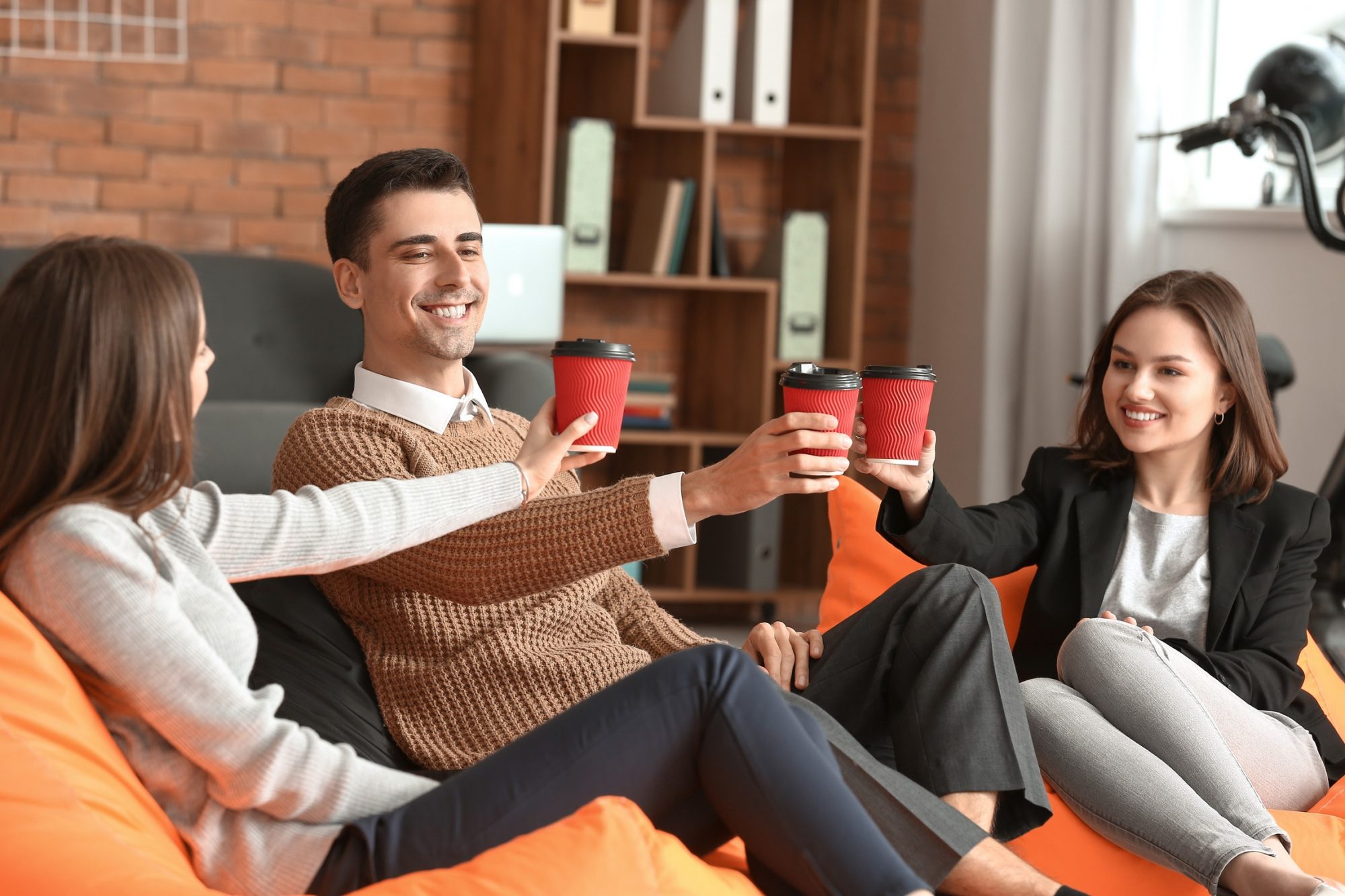 A high-quality break room can make a big difference when it comes to the overall office experience. In fact, a great New York City break room has the power to improve employee satisfaction and promote corporate wellness. What happens when workers are healthy, energized, and feeling appreciated? For starters, they'll be happier in the workplace! Additionally, they'll be more collaborative with each other and more loyal to the company as a whole. So, it's a no brainer to make it the best it can be!
Not sure where to start? Don't worry, we do! There are plenty of affordable solutions that can upgrade your space at a low to no cost. Keep reading below for simple and reliable ways to maximize your New York City break room's benefits!
Keep Your Break Room Open with a Micro-Market
The best way to make your break room convenient and efficient? Include a micro-market service! This gives your employees access to quality grab-and-go products with an open layout. Additionally, micro-markets feature a self-checkout kiosk, making it easy to use with a range of payment options. Whether employees pay with cash, card, account payments, or mobile payments, everyone can make good use of this upgrade!
Furthermore, this service can transform any office space with its modern and chic displays. A New York City micro-market is a surefire way to provide employees with the yummy snacks and drinks they need. Plus, you won't even recognize the space after it's installed!
Add Filtered Water to Your Break Room Line Up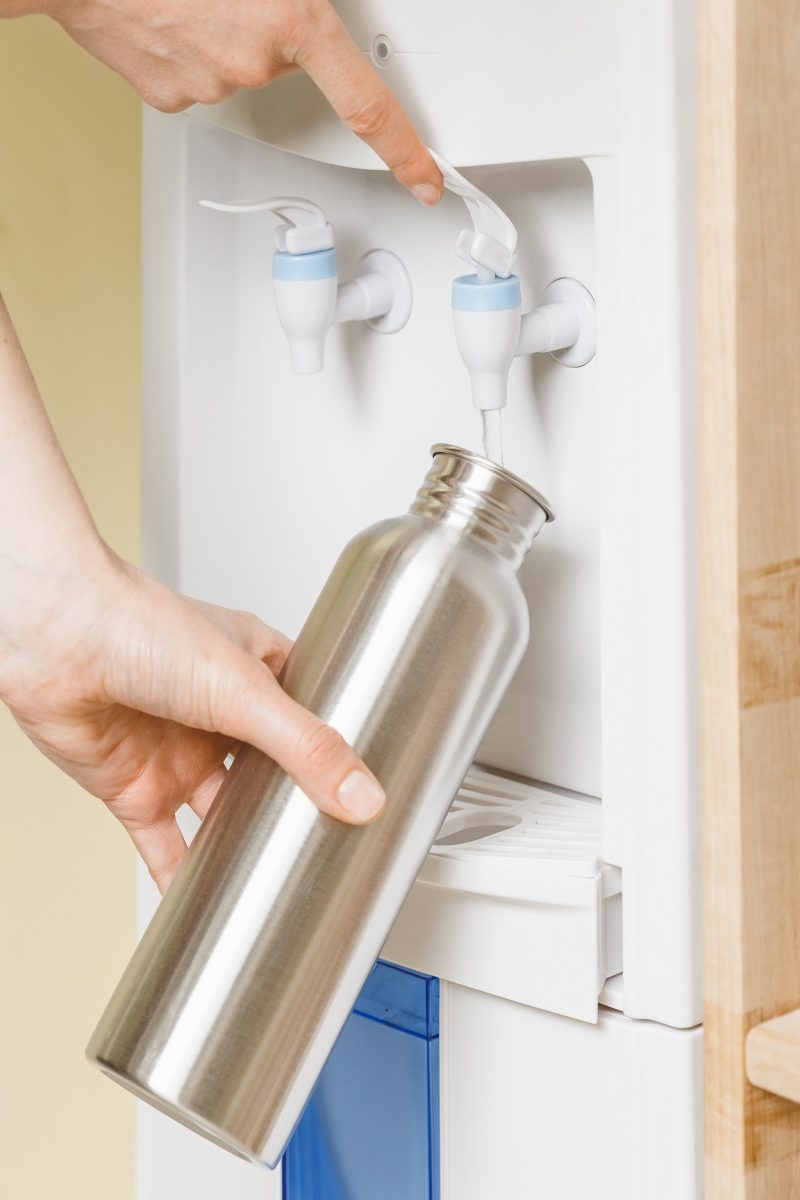 Another way to upgrade your refreshment services and company culture is with a New York City water service. Having clean water will encourage your team to drink more and stay hydrated throughout the workday. As a result, they'll enjoy the many health benefits of proper hydration! These include feeling energized and alert. That's a win-win in our book! Plus, filtered water is an added bonus to your New York City coffee and tea service. It will enhance the taste of your coffee and tea, so everyone will enjoy their morning brew!
Lastly, having filtered water on-hand at the office helps create a more eco-friendly work environment. Employees will be more inclined to bring reusable water bottles to work, which will reduce plastic waste while keeping them hydrated and healthy.
Create a Gratitude Wall
One way to create a positive and collaborative work environment is making a gratitude wall. Put up a bulletin board where employees can share photos of their teammates and post shoutouts for their colleagues' accomplishments. They can also use it to wish each other a happy birthday and work anniversary. This is a simple yet effective way to boost your New York City workplace culture. Plus, it's an excellent tool for employees to show support for each other!
Premium Break Room Services + Comfortable Seating = Happy Employees
Break rooms are meant to give employees a place to relax and regroup between work tasks. Therefore, making the space comfortable is a must. A great way to do this is by adding comfortable seating and furniture. This creates an oasis for your team to recharge and connect in. We promise, your team will love for it!
Want more ways to improve your New York City break room services and company culture? You've come to the right place! To get started, visit Group C or call us at 800-761-0810 today!